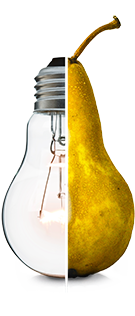 SOCIAL RESPONSIBILITY IS AN INTRINSIC ELEMENT OF FONDACO AND OF ITS SHAREHOLDERS AND INVESTORS, ALIGNING ASSET MANAGEMENT AND INSTITUTIONAL GOALS, IN THE INTEREST OF THE COMMUNITY AND RESPECTING THE PRIORITIES OF INVESTORS.
Fondaco's aim is to support change with a long-term vision, protecting and developing investor assets while incorporating environmental, social and governance (ESG) criteria into its business management and investment processes.
To better identify and direct its sustainability activities, we have decided to use the Sustainable Development Goals of the UN 2030 Agenda as guidelines considering the negative effects on sustainability factors.
We firmly believe that sustainability is a strength. We are embarking on a long journey and, looking at what we ourselves are doing, are focusing on areas where we can have an impact: diversity, equal opportunities and the environmental implications of our daily activities.